Studio
In everything we do, every decision we make, we consider our driving core or Motto which is:
"People first, creating places
that influence, motivate,
inspire + uplift."
As Method Studio recently celebrated our fifteen-year anniversary, we look back with great appreciation and humility. Our three founding partners; Becky Hawkins, Joe Smith, and Kelly Morgan, struck out on their own in 2007 with a goal to create a firm that was balanced, diverse, and off-the-charts creative with a new set of rules: collaborate/imagine/ listen with all of your senses while keeping things balanced and pragmatic. From that, we grew, welcomed more design innovators, and built genuine, valued relationships internally and with our clients.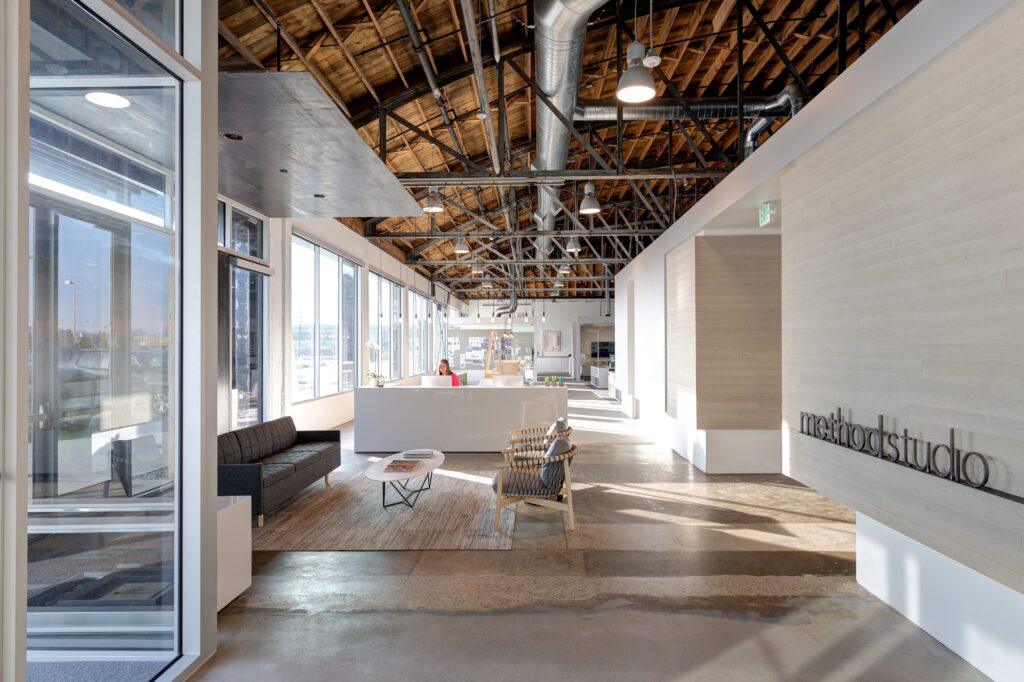 our core Values and beliefs are…
INCLUSIVE, UPLIFTING, INSPIRING, TRUSTWORTHY
we deeply care about the work we do, the people we work with and for, and our family culture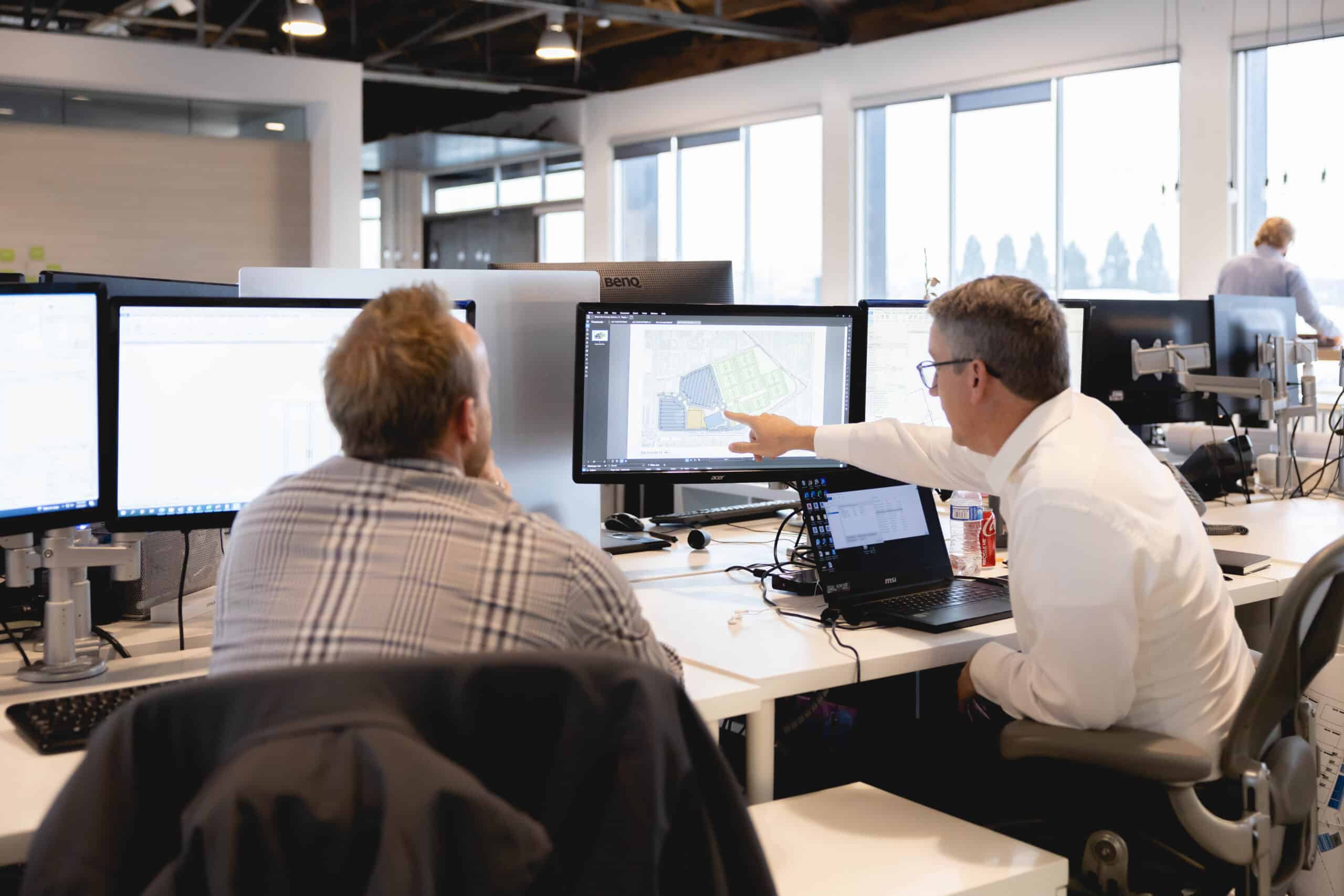 ORIGINAL, CREATIVE
our method facilitates new ideas in thinking and doing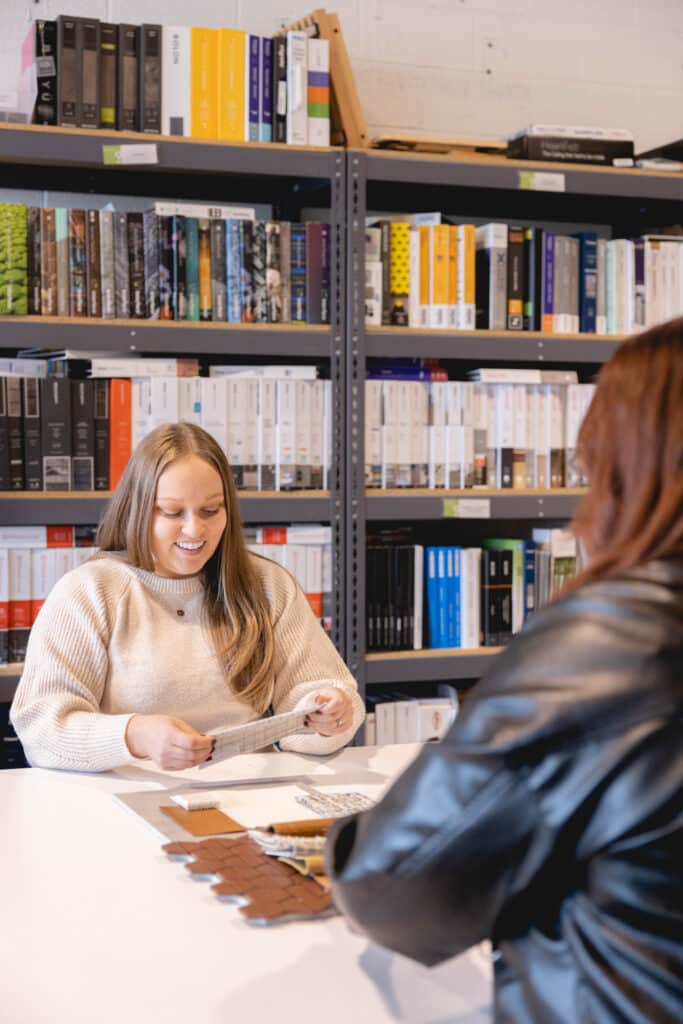 we approach our work as a…
collaboration between client and designer, working together to create meaningful places with a lasting impact.
We've succeeded by maintaining our integrity, working harder, and setting the highest standards for earning the respect of our clients and community.
THOROUGH, ACCURATE
we strive for a proactive approach to problem solving
ENERGIZING, ENGAGING
we strive to achieve work/life and values balance
GENUINE, SINCERE, HUMBLE
our method seeks to be appropriate, significant, purposeful, and responsible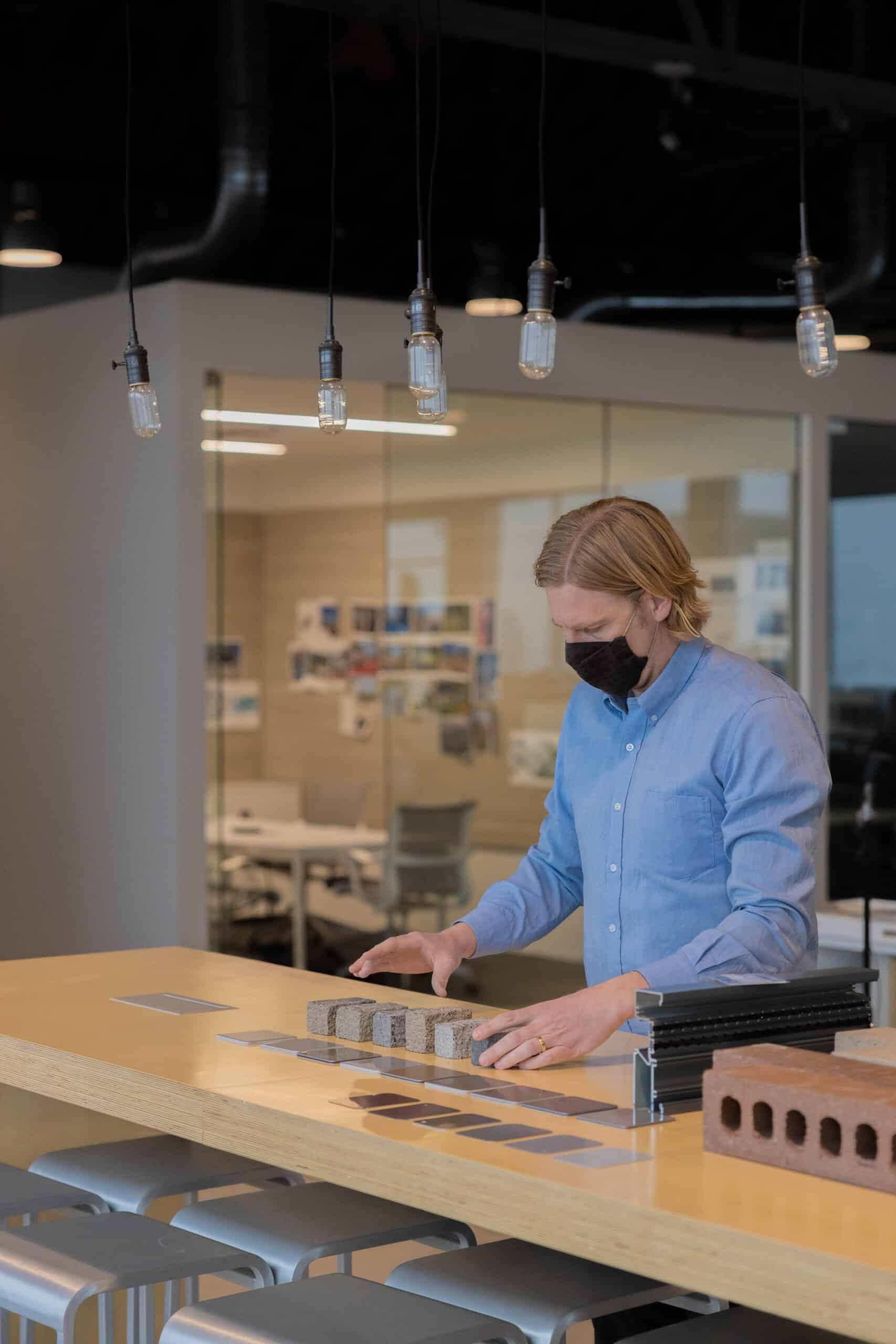 our clients continue to value our:
excellent listening,
impeccability with our word,
meticulousness with our architectural product, and
accuracy with cost and schedule projections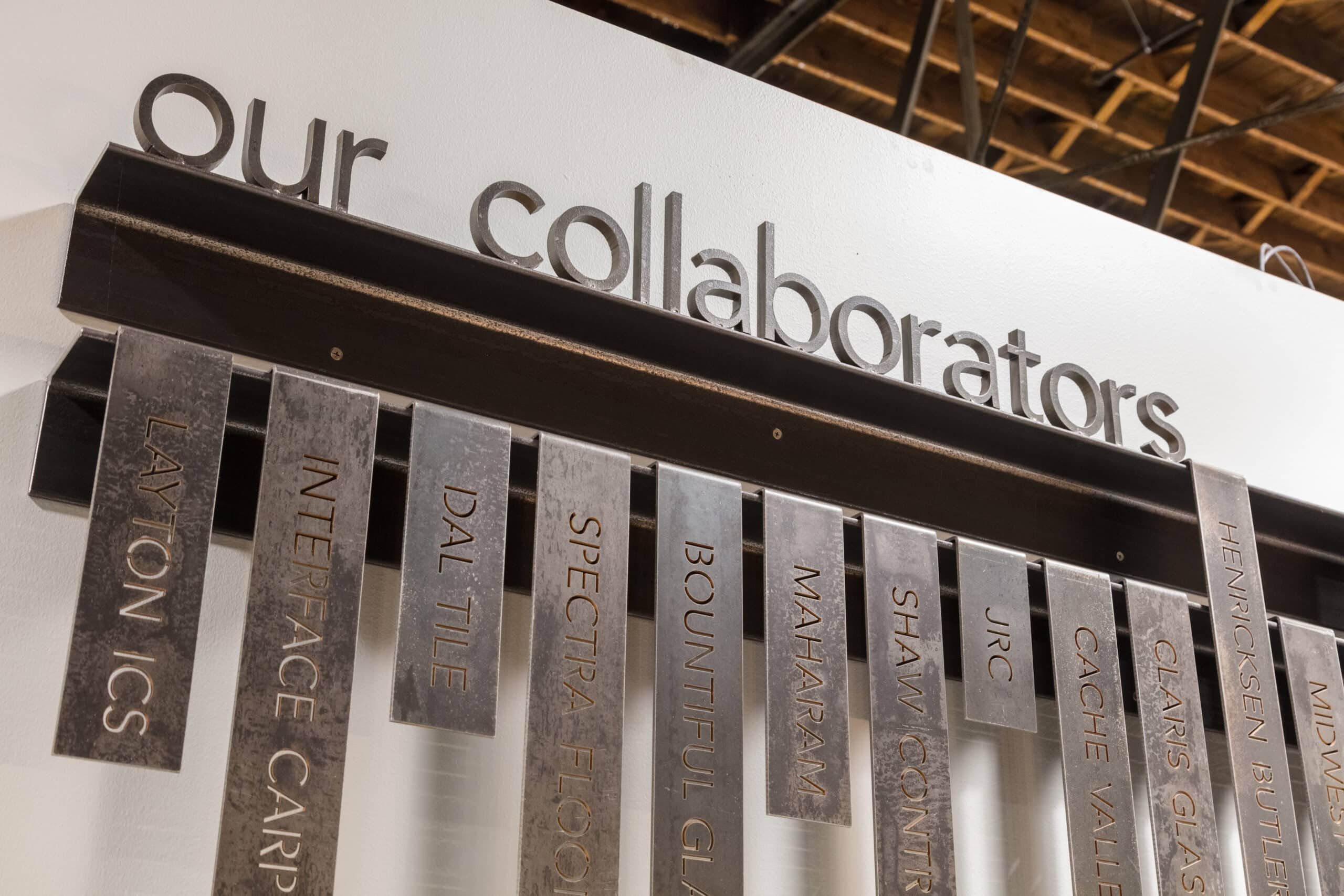 We bring a deep passion for this work and a long-term interest in improving the world around us by the work we do.
master planning
feasibility studies
facilities analysis
programming
site planning
architectural design
interior design
space planning
code compliance
value engineering
construction documents + specs
cost estimating


construction observation
marketing/presentation materials:
     boards, brochures
3D renderings
sustainable design
LEED certification
furniture design + fabrication
ff+e selection + specification
procurement services
art design + fabrication
branding + wayfinding

" The Method team doesn't just talk about listening. They listen. Carefully. Deeply. They listen until they understand and they take action on what they hear. They never came to us with preconceived ideas to shove at us. They designed for us and our unique requirements and vision. They happily re-designed as our thoughts changed. Method listens openly, without prejudice or preconceived notions, to myriad stakeholders, respecting each, and making adjustments with enthusiasm. At Dixie Tech, they produced results that reflected the unique nature of our project, never reverting to a cookie-cutter success from the past. " "Having completed more than fifty projects together, Method has showcased their exceptional versatility and proficiency in a wide range of product types. We've collaborated on higher education classroom and student housing facilities, corporate campuses, municipal facilities, tenant improvements, and industrial warehouses. Together, we have encountered numerous challenges that test our teamwork communication, and ability to meet demanding design and construction schedules. However, despite these obstacles, our teams have always been able to pull through and deliver exceptional outcomes to our clients. This is a testament to Method's professionalism and commitment to success as a team. When it comes to projects involving Construction Manager at Risk (CMAR) or Design-Build, there is no one we would rather have on our team than Method. Their unique ability to not only listen attentively to the owner's requirements, but also actively engage and involve the contractor is both refreshing and commendable. Additionally, we have never encountered another architect who wholeheartedly endorses Target Value Design as Method does." "I've been impressed with their creativity, customer service, follow-through, attention to detail and ability to stay within budget. The process that they follow from concept development to construction management is impressive. They have guided us through each step in the process to ensure that we get an amazing product at a price that we can afford. When it comes to the construction phase of a project, Method Studio has shown an ability to work with each different contractor. Method Studio has provided excellent construction management support and has been solutions oriented when construction challenges have occurred."
"For a decade, Method Studio has been designing and helping us build several significant buildings. I have found that Method Studio's leadership and employees listen and incorporate our needs and values into the designs they create. Of note, the Noorda Performing Arts Center, the most ambitious project to date on campus, was completed with the fewest change orders I've seen in my years of facilities planning on campus. Method Studio is a firm that takes quality project oversight seriously. They pay attention to their clients and it shows in their designs, drawings, and results."
Method Studio did a masterful job at managing through countless last-minute changes and the demands that we put on them and was always fair and transparent throughout the process. Their meticulousness and attention to detail brought the best out of the contractors. I truly believe that we could not have received better service and attention than what we received from the team at Method Studio and most importantly we could not be happier with the end product."
"Thinking outside the box to find creative solutions is the approach this team takes. They are always looking for ways to engage the community and the library administration to capture and articulate the vision for a library that is flexible for the user and that offers up the best thinking in library design for a rapidly changing user demographic. They keep up with trends and are open to new ways of approaching library design."
"Truly a beautiful building and so functional. The building is state of the art and Method has made sure every detail is addressed. The building is "cutting edge" in every aspect. We feel very fortunate to have Method design this great learning space and building."
"I fully endorse and without reservation recommend Method Studio to anyone looking for a competent and professional group of architects, who are not only very competent people but also possess great character and desire to deliver great results."
"The Method team took time to understand our needs and genuinely tried to understand the uniqueness of technical education. Each member of the Method team brought new and exciting ideas, yet provided clear and realistic outcomes. The entire team has been great listeners and problem solvers while addressing any of our issues or concerns."
"The Method team did a masterful job of quickly understanding what we wanted to accomplish, coming up with great ideas that fit with our vision, and managing many constituents to come up with a design that was highly functional but also fit our brand. Lastly, given our budget constraints, Method and team were very creative with solutions that were functional were still being design-oriented and fitting our tight budget."
"The Method Studio team is very good at listening to staff, community members, and the board to fully understand the functional requirements of the spaces. To me, the hallmark of a superior architect is the ability to explain design processes and concepts including construction delivery methods and the engineering and design timeline to novices and amateurs. Becky is peerless in her vision and brilliant aesthetic. She is able to inspire a design that is functional, attractive, and affordable. Her work with public spaces and children's areas, in particular, is joyful, vibrant, and wonderful."
"Method Studio has a talented vision and structure that allows my team and I to focus on our craft of development and general contracting. When we work with Method, we consider them teammates. They take a team role in lieu of an abrasive adversarial role. I have personally witnessed Method Studio work both to help the owner and the contractor win. They seek a seamless team effort. They seem to always put a fresh spin on things. It also comes into play as projects run into issues. I have seen Method Studio dig into difficult issues to help resolve problems for and with the team. This is refreshing as many design firms take a different less friendly approach."
"This facility is the culmination of 13-years of tenacious efforts by countless individuals in the administration and staff, state legislature, and the community. It isn't just a building – it's a symbol not only of hard work and dedication but a symbol of vision and passion. We knew we found the right firm for our project. They took our vision and turned it into a beautiful and functional facility. Once you work with Method Studio, you will realize they truly are methodic in their approach."
"Method's team is uniquely talented, very creative, and positively relentless in finding the right long-term solutions in their design of our workspace. They have architected for us work environments that our employees love and in which they thrive and done so each time within conservative budgets."
have a project?
contact us!